Parish Feast Day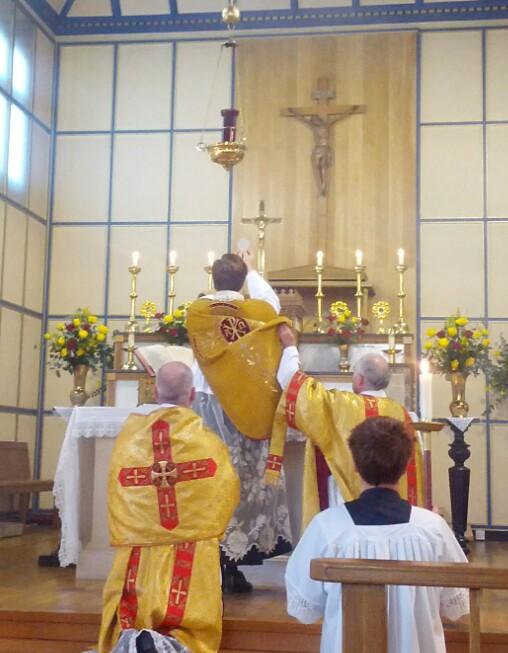 We had a wonderful day today, celebrating the Feast of Our Lady of the Rosary at Blackfen. First of all sung English Mass with the texts sung and a delightfully brisk "Daily Daily sing to Mary" at the offertory. Then Fr James Bradley of the Ordinariate of Our Lady of Walsingham celebrated High Mass, assisted by Fr Bernard McNally as Deacon and myself as Subdeacon. Fr Bradley managed to bring into his excellent sermon the battle of Lepanto, our spiritual battle today, and the place of the Ordinariate in the Church.
After Mass, Christopher Lamb interviewed some of us about Vatican II for the Radio 4 Sunday programme to be broadcast next Sunday morning. He got quite a lot of material so it will be interesting to see how the piece is put together. I'll post a link when the programme is broadcast.
After meeting people in the parish club, a group of us repaired with Fr Bradley to one of our favourite restaurants for Sunday - a Chinese restaurant in Bexleyheath which is packed on weekend evenings with young people for Karaoke sessions but is quiet at Sunday lunchtime.
Then back for evening Mass, signing school forms and a drive around to Wonersh for my lectures first thing tomorrow morning.